You Requested: Why was the part of sidewalk on the southwest nook of the intersection of Capital Avenue and East Fundamental not included within the latest concrete work? | Information
A State Journal reader inquiring about the lack of a sidewalk upgrade at the intersection of Capital Avenue and East Main Street as part of the TIGER Grant said the concrete section was "in poor condition with several areas of" broken , crumbling and decaying concrete. "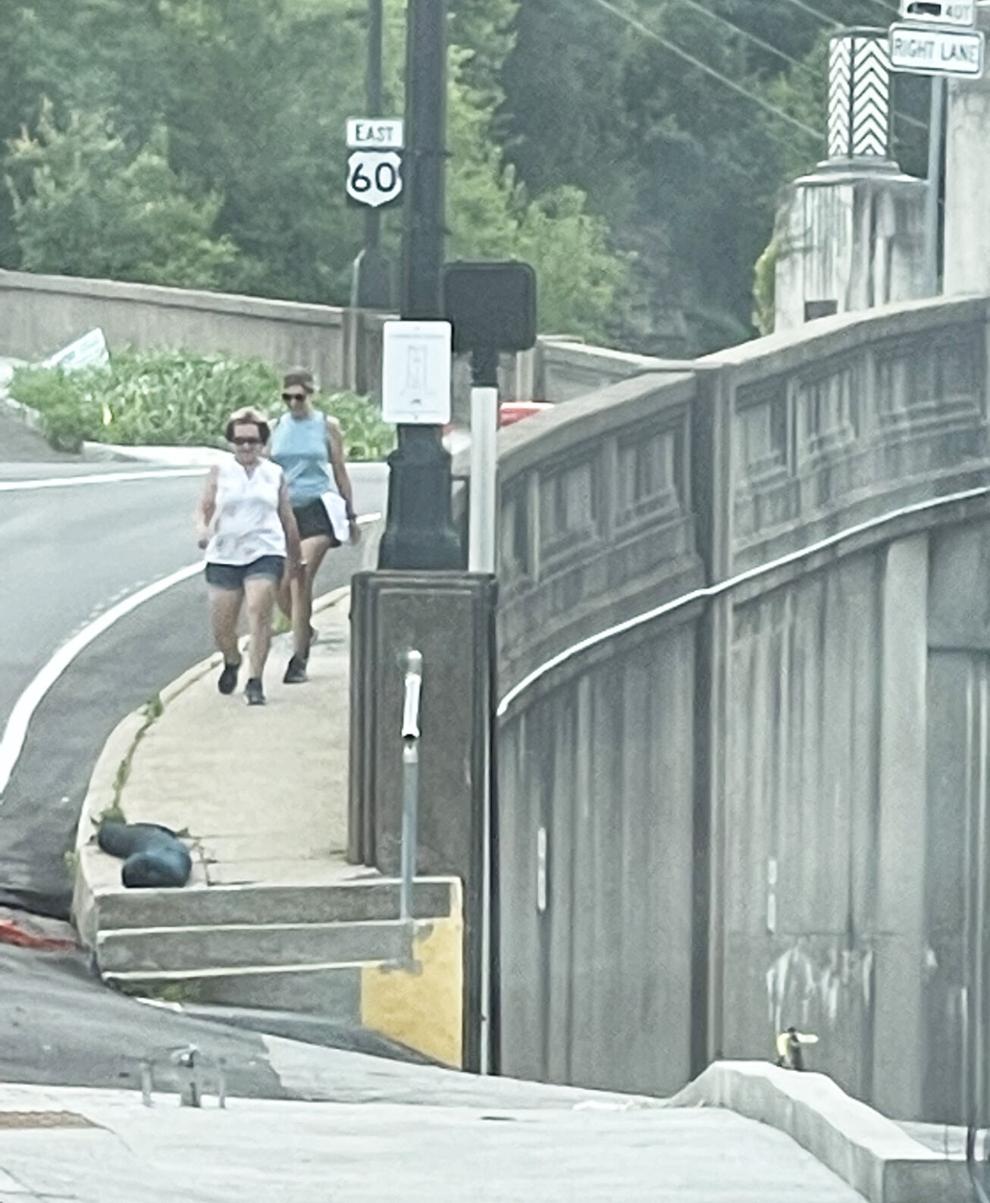 Hikers head towards the stairs on Main Street after crossing Capital Avenue Bridge Friday morning. (Chanda Veno | state newspaper)
According to Chuck Knowles, project manager at TIGER Grant, one of the design alternatives for the sidewalk segment in question was to eliminate the east right turn lane and widen the sidewalk, which might have enabled a ramp around the steps, similar to what was recently across the street on East Main.
"However, After a traffic analysis, the Kentucky Transportation Cabinet (KYTC) decided that the right turn lane was necessary for traffic to operate, "said Knowles. "So the project was continued without changing the sidewalk in the southwest quadrant."
He also said the sidewalks at the end of East Main Street of Capital Avenue Bridge are an integral structural part of the bridge's abutment and retaining wall.
"Any major improvement to the sidewalk would be expensive without anything worth mentioning" Improving the width or slope of the sidewalk. As a result, no work has been done in the southwest quadrant of the intersection, "Knowles told The State Journal.
So is there a plan to fix the sidewalk as part of a separate project?
Knowles pointed out that the city plans to do some sidewalk repairs on this section of the sidewalk, but not as part of the Second Street TIGER grant project.
Knowles added that as a result of the TIGER grant project, the Americans with Disabilities Act (ADA) route from east to downtown now runs on the south side of the East Main, across the East Main, and on the north side of the street. Previously, the ADA route ran along the south side of East Main Street, over the Capital Avenue Bridge to Second Street, along Second Street to Bridge Street, along Bridge Street and over the Singing Bridge.
"Unfortunately, the project failed to improve the southwest quadrant at the intersection of East Main Street and Capital Avenue," said Knowles. "However, the project has significantly improved ADA's access to downtown Frankfurt."